Main Content
array(5) {
  ["_edit_last"]=> array(1) {
    [0]=>
    string(1) "1"
  }
  ["_edit_lock"]=>
  array(1) {
    [0]=>
    string(12) "1654605336:1"
  }
  ["_wp_old_date"]=>
  array(1) {
    [0]=>
    string(10) "2016-11-10"
  }
  ["_cycloneslider_metas"]=>
  array(1) {
    [0]=>
    string(7351) "a:10:{i:0;a:28:{s:2:"id";i:66;s:4:"type";s:5:"image";s:6:"hidden";i:0;s:4:"link";s:0:"";s:5:"title";s:0:"";s:11:"description";s:0:"";s:11:"link_target";s:5:"_self";s:7:"img_alt";s:0:"";s:9:"img_title";s:0:"";s:20:"enable_slide_effects";i:0;s:2:"fx";s:7:"default";s:5:"speed";s:0:"";s:7:"timeout";s:0:"";s:10:"tile_count";s:1:"7";s:10:"tile_delay";s:3:"100";s:13:"tile_vertical";s:4:"true";s:11:"video_thumb";s:0:"";s:9:"video_url";s:0:"";s:5:"video";s:0:"";s:6:"custom";s:0:"";s:11:"youtube_url";s:0:"";s:15:"youtube_related";s:4:"true";s:9:"vimeo_url";s:0:"";s:11:"testimonial";s:0:"";s:18:"testimonial_author";s:0:"";s:16:"testimonial_link";s:0:"";s:23:"testimonial_link_target";s:5:"_self";s:15:"testimonial_img";i:0;}i:1;a:28:{s:2:"id";i:1165;s:4:"type";s:5:"image";s:6:"hidden";i:0;s:4:"link";s:0:"";s:5:"title";s:27:"Sold Listing: Eagle Canyon ";s:11:"description";s:0:"";s:11:"link_target";s:5:"_self";s:7:"img_alt";s:0:"";s:9:"img_title";s:0:"";s:20:"enable_slide_effects";i:0;s:2:"fx";s:7:"default";s:5:"speed";s:0:"";s:7:"timeout";s:0:"";s:10:"tile_count";s:1:"7";s:10:"tile_delay";s:3:"100";s:13:"tile_vertical";s:4:"true";s:11:"video_thumb";s:0:"";s:9:"video_url";s:0:"";s:5:"video";s:0:"";s:6:"custom";s:0:"";s:11:"youtube_url";s:0:"";s:15:"youtube_related";s:5:"false";s:9:"vimeo_url";s:0:"";s:11:"testimonial";s:0:"";s:18:"testimonial_author";s:0:"";s:16:"testimonial_link";s:0:"";s:23:"testimonial_link_target";s:5:"_self";s:15:"testimonial_img";i:0;}i:2;a:28:{s:2:"id";i:69;s:4:"type";s:5:"image";s:6:"hidden";i:0;s:4:"link";s:0:"";s:5:"title";s:0:"";s:11:"description";s:0:"";s:11:"link_target";s:5:"_self";s:7:"img_alt";s:0:"";s:9:"img_title";s:0:"";s:20:"enable_slide_effects";i:0;s:2:"fx";s:7:"default";s:5:"speed";s:0:"";s:7:"timeout";s:0:"";s:10:"tile_count";s:1:"7";s:10:"tile_delay";s:3:"100";s:13:"tile_vertical";s:4:"true";s:11:"video_thumb";s:0:"";s:9:"video_url";s:0:"";s:5:"video";s:0:"";s:6:"custom";s:0:"";s:11:"youtube_url";s:0:"";s:15:"youtube_related";s:4:"true";s:9:"vimeo_url";s:0:"";s:11:"testimonial";s:0:"";s:18:"testimonial_author";s:0:"";s:16:"testimonial_link";s:0:"";s:23:"testimonial_link_target";s:5:"_self";s:15:"testimonial_img";i:0;}i:3;a:28:{s:2:"id";i:1220;s:4:"type";s:5:"image";s:6:"hidden";i:0;s:4:"link";s:0:"";s:5:"title";s:26:"Sold Listing: Apple Valley";s:11:"description";s:0:"";s:11:"link_target";s:5:"_self";s:7:"img_alt";s:0:"";s:9:"img_title";s:0:"";s:20:"enable_slide_effects";i:0;s:2:"fx";s:7:"default";s:5:"speed";s:0:"";s:7:"timeout";s:0:"";s:10:"tile_count";s:1:"7";s:10:"tile_delay";s:3:"100";s:13:"tile_vertical";s:4:"true";s:11:"video_thumb";s:0:"";s:9:"video_url";s:0:"";s:5:"video";s:0:"";s:6:"custom";s:0:"";s:11:"youtube_url";s:0:"";s:15:"youtube_related";s:5:"false";s:9:"vimeo_url";s:0:"";s:11:"testimonial";s:0:"";s:18:"testimonial_author";s:0:"";s:16:"testimonial_link";s:0:"";s:23:"testimonial_link_target";s:5:"_self";s:15:"testimonial_img";i:0;}i:4;a:28:{s:2:"id";i:670;s:4:"type";s:5:"image";s:6:"hidden";i:0;s:4:"link";s:0:"";s:5:"title";s:0:"";s:11:"description";s:0:"";s:11:"link_target";s:5:"_self";s:7:"img_alt";s:0:"";s:9:"img_title";s:0:"";s:20:"enable_slide_effects";i:0;s:2:"fx";s:7:"default";s:5:"speed";s:0:"";s:7:"timeout";s:0:"";s:10:"tile_count";s:1:"7";s:10:"tile_delay";s:3:"100";s:13:"tile_vertical";s:4:"true";s:11:"video_thumb";s:0:"";s:9:"video_url";s:0:"";s:5:"video";s:0:"";s:6:"custom";s:0:"";s:11:"youtube_url";s:0:"";s:15:"youtube_related";s:4:"true";s:9:"vimeo_url";s:0:"";s:11:"testimonial";s:0:"";s:18:"testimonial_author";s:0:"";s:16:"testimonial_link";s:0:"";s:23:"testimonial_link_target";s:5:"_self";s:15:"testimonial_img";i:0;}i:5;a:28:{s:2:"id";i:1166;s:4:"type";s:5:"image";s:6:"hidden";i:0;s:4:"link";s:0:"";s:5:"title";s:30:"Sold Listing: Pinewood Springs";s:11:"description";s:0:"";s:11:"link_target";s:5:"_self";s:7:"img_alt";s:0:"";s:9:"img_title";s:0:"";s:20:"enable_slide_effects";i:0;s:2:"fx";s:7:"default";s:5:"speed";s:0:"";s:7:"timeout";s:0:"";s:10:"tile_count";s:1:"7";s:10:"tile_delay";s:3:"100";s:13:"tile_vertical";s:4:"true";s:11:"video_thumb";s:0:"";s:9:"video_url";s:0:"";s:5:"video";s:0:"";s:6:"custom";s:0:"";s:11:"youtube_url";s:0:"";s:15:"youtube_related";s:4:"true";s:9:"vimeo_url";s:0:"";s:11:"testimonial";s:0:"";s:18:"testimonial_author";s:0:"";s:16:"testimonial_link";s:0:"";s:23:"testimonial_link_target";s:5:"_self";s:15:"testimonial_img";i:0;}i:6;a:28:{s:2:"id";i:1167;s:4:"type";s:5:"image";s:6:"hidden";i:0;s:4:"link";s:0:"";s:5:"title";s:28:"Sold Listing: Downtown Lyons";s:11:"description";s:0:"";s:11:"link_target";s:5:"_self";s:7:"img_alt";s:0:"";s:9:"img_title";s:0:"";s:20:"enable_slide_effects";i:0;s:2:"fx";s:7:"default";s:5:"speed";s:0:"";s:7:"timeout";s:0:"";s:10:"tile_count";s:1:"7";s:10:"tile_delay";s:3:"100";s:13:"tile_vertical";s:4:"true";s:11:"video_thumb";s:0:"";s:9:"video_url";s:0:"";s:5:"video";s:0:"";s:6:"custom";s:0:"";s:11:"youtube_url";s:0:"";s:15:"youtube_related";s:4:"true";s:9:"vimeo_url";s:0:"";s:11:"testimonial";s:0:"";s:18:"testimonial_author";s:0:"";s:16:"testimonial_link";s:0:"";s:23:"testimonial_link_target";s:5:"_self";s:15:"testimonial_img";i:0;}i:7;a:28:{s:2:"id";i:1169;s:4:"type";s:5:"image";s:6:"hidden";i:0;s:4:"link";s:0:"";s:5:"title";s:0:"";s:11:"description";s:0:"";s:11:"link_target";s:5:"_self";s:7:"img_alt";s:0:"";s:9:"img_title";s:0:"";s:20:"enable_slide_effects";i:0;s:2:"fx";s:7:"default";s:5:"speed";s:0:"";s:7:"timeout";s:0:"";s:10:"tile_count";s:1:"7";s:10:"tile_delay";s:3:"100";s:13:"tile_vertical";s:4:"true";s:11:"video_thumb";s:0:"";s:9:"video_url";s:0:"";s:5:"video";s:0:"";s:6:"custom";s:0:"";s:11:"youtube_url";s:0:"";s:15:"youtube_related";s:5:"false";s:9:"vimeo_url";s:0:"";s:11:"testimonial";s:0:"";s:18:"testimonial_author";s:0:"";s:16:"testimonial_link";s:0:"";s:23:"testimonial_link_target";s:5:"_self";s:15:"testimonial_img";i:0;}i:8;a:28:{s:2:"id";i:847;s:4:"type";s:5:"image";s:6:"hidden";i:0;s:4:"link";s:0:"";s:5:"title";s:29:"Sold Listing: Big Elk Meadows";s:11:"description";s:0:"";s:11:"link_target";s:5:"_self";s:7:"img_alt";s:0:"";s:9:"img_title";s:0:"";s:20:"enable_slide_effects";i:0;s:2:"fx";s:7:"default";s:5:"speed";s:0:"";s:7:"timeout";s:0:"";s:10:"tile_count";s:1:"7";s:10:"tile_delay";s:3:"100";s:13:"tile_vertical";s:4:"true";s:11:"video_thumb";s:0:"";s:9:"video_url";s:0:"";s:5:"video";s:0:"";s:6:"custom";s:0:"";s:11:"youtube_url";s:0:"";s:15:"youtube_related";s:4:"true";s:9:"vimeo_url";s:0:"";s:11:"testimonial";s:0:"";s:18:"testimonial_author";s:0:"";s:16:"testimonial_link";s:0:"";s:23:"testimonial_link_target";s:5:"_self";s:15:"testimonial_img";i:0;}i:9;a:28:{s:2:"id";i:1172;s:4:"type";s:5:"image";s:6:"hidden";i:0;s:4:"link";s:0:"";s:5:"title";s:31:"Sold Listing: Lyons Valley Park";s:11:"description";s:0:"";s:11:"link_target";s:5:"_self";s:7:"img_alt";s:0:"";s:9:"img_title";s:0:"";s:20:"enable_slide_effects";i:0;s:2:"fx";s:7:"default";s:5:"speed";s:0:"";s:7:"timeout";s:0:"";s:10:"tile_count";s:1:"7";s:10:"tile_delay";s:3:"100";s:13:"tile_vertical";s:4:"true";s:11:"video_thumb";s:0:"";s:9:"video_url";s:0:"";s:5:"video";s:0:"";s:6:"custom";s:0:"";s:11:"youtube_url";s:0:"";s:15:"youtube_related";s:4:"true";s:9:"vimeo_url";s:0:"";s:11:"testimonial";s:0:"";s:18:"testimonial_author";s:0:"";s:16:"testimonial_link";s:0:"";s:23:"testimonial_link_target";s:5:"_self";s:15:"testimonial_img";i:0;}}"
  }
  ["_cycloneslider_settings"]=>
  array(1) {
    [0]=>
    string(368) "a:15:{s:8:"template";s:10:"responsive";s:2:"fx";s:4:"fade";s:7:"timeout";i:6000;s:5:"speed";i:1000;s:5:"width";i:1600;s:6:"height";i:800;s:11:"hover_pause";s:5:"false";s:14:"show_prev_next";i:0;s:8:"show_nav";i:0;s:10:"tile_count";i:7;s:10:"tile_delay";i:100;s:13:"tile_vertical";s:4:"true";s:6:"random";i:0;s:6:"resize";i:1;s:16:"width_management";s:10:"responsive";}"
  }
}
array(4) {
  ["_edit_lock"]=> array(1) {
    [0]=>
    string(12) "1654605336:1"
  }
  ["_edit_last"]=>
  array(1) {
    [0]=>
    string(1) "1"
  }
  ["_cycloneslider_metas"]=>
  array(1) {
    [0]=>
    string(4314) "a:6:{i:0;a:28:{s:2:"id";i:1288;s:4:"type";s:5:"image";s:6:"hidden";i:0;s:4:"link";s:0:"";s:5:"title";s:0:"";s:11:"description";s:0:"";s:11:"link_target";s:5:"_self";s:7:"img_alt";s:0:"";s:9:"img_title";s:0:"";s:20:"enable_slide_effects";i:0;s:2:"fx";s:7:"default";s:5:"speed";s:0:"";s:7:"timeout";s:0:"";s:10:"tile_count";s:1:"7";s:10:"tile_delay";s:3:"100";s:13:"tile_vertical";s:4:"true";s:11:"video_thumb";s:0:"";s:9:"video_url";s:0:"";s:5:"video";s:0:"";s:6:"custom";s:0:"";s:11:"youtube_url";s:0:"";s:15:"youtube_related";s:5:"false";s:9:"vimeo_url";s:0:"";s:11:"testimonial";s:0:"";s:18:"testimonial_author";s:0:"";s:16:"testimonial_link";s:0:"";s:23:"testimonial_link_target";s:5:"_self";s:15:"testimonial_img";i:0;}i:1;a:28:{s:2:"id";i:1289;s:4:"type";s:5:"image";s:6:"hidden";i:0;s:4:"link";s:0:"";s:5:"title";s:0:"";s:11:"description";s:0:"";s:11:"link_target";s:5:"_self";s:7:"img_alt";s:0:"";s:9:"img_title";s:0:"";s:20:"enable_slide_effects";i:0;s:2:"fx";s:7:"default";s:5:"speed";s:0:"";s:7:"timeout";s:0:"";s:10:"tile_count";s:1:"7";s:10:"tile_delay";s:3:"100";s:13:"tile_vertical";s:4:"true";s:11:"video_thumb";s:0:"";s:9:"video_url";s:0:"";s:5:"video";s:0:"";s:6:"custom";s:0:"";s:11:"youtube_url";s:0:"";s:15:"youtube_related";s:5:"false";s:9:"vimeo_url";s:0:"";s:11:"testimonial";s:0:"";s:18:"testimonial_author";s:0:"";s:16:"testimonial_link";s:0:"";s:23:"testimonial_link_target";s:5:"_self";s:15:"testimonial_img";i:0;}i:2;a:28:{s:2:"id";i:1290;s:4:"type";s:5:"image";s:6:"hidden";i:0;s:4:"link";s:0:"";s:5:"title";s:0:"";s:11:"description";s:0:"";s:11:"link_target";s:5:"_self";s:7:"img_alt";s:0:"";s:9:"img_title";s:0:"";s:20:"enable_slide_effects";i:0;s:2:"fx";s:7:"default";s:5:"speed";s:0:"";s:7:"timeout";s:0:"";s:10:"tile_count";s:1:"7";s:10:"tile_delay";s:3:"100";s:13:"tile_vertical";s:4:"true";s:11:"video_thumb";s:0:"";s:9:"video_url";s:0:"";s:5:"video";s:0:"";s:6:"custom";s:0:"";s:11:"youtube_url";s:0:"";s:15:"youtube_related";s:5:"false";s:9:"vimeo_url";s:0:"";s:11:"testimonial";s:0:"";s:18:"testimonial_author";s:0:"";s:16:"testimonial_link";s:0:"";s:23:"testimonial_link_target";s:5:"_self";s:15:"testimonial_img";i:0;}i:3;a:28:{s:2:"id";i:1291;s:4:"type";s:5:"image";s:6:"hidden";i:0;s:4:"link";s:0:"";s:5:"title";s:0:"";s:11:"description";s:0:"";s:11:"link_target";s:5:"_self";s:7:"img_alt";s:0:"";s:9:"img_title";s:0:"";s:20:"enable_slide_effects";i:0;s:2:"fx";s:7:"default";s:5:"speed";s:0:"";s:7:"timeout";s:0:"";s:10:"tile_count";s:1:"7";s:10:"tile_delay";s:3:"100";s:13:"tile_vertical";s:4:"true";s:11:"video_thumb";s:0:"";s:9:"video_url";s:0:"";s:5:"video";s:0:"";s:6:"custom";s:0:"";s:11:"youtube_url";s:0:"";s:15:"youtube_related";s:5:"false";s:9:"vimeo_url";s:0:"";s:11:"testimonial";s:0:"";s:18:"testimonial_author";s:0:"";s:16:"testimonial_link";s:0:"";s:23:"testimonial_link_target";s:5:"_self";s:15:"testimonial_img";i:0;}i:4;a:28:{s:2:"id";i:1292;s:4:"type";s:5:"image";s:6:"hidden";i:0;s:4:"link";s:0:"";s:5:"title";s:0:"";s:11:"description";s:0:"";s:11:"link_target";s:5:"_self";s:7:"img_alt";s:0:"";s:9:"img_title";s:0:"";s:20:"enable_slide_effects";i:0;s:2:"fx";s:7:"default";s:5:"speed";s:0:"";s:7:"timeout";s:0:"";s:10:"tile_count";s:1:"7";s:10:"tile_delay";s:3:"100";s:13:"tile_vertical";s:4:"true";s:11:"video_thumb";s:0:"";s:9:"video_url";s:0:"";s:5:"video";s:0:"";s:6:"custom";s:0:"";s:11:"youtube_url";s:0:"";s:15:"youtube_related";s:5:"false";s:9:"vimeo_url";s:0:"";s:11:"testimonial";s:0:"";s:18:"testimonial_author";s:0:"";s:16:"testimonial_link";s:0:"";s:23:"testimonial_link_target";s:5:"_self";s:15:"testimonial_img";i:0;}i:5;a:28:{s:2:"id";i:1293;s:4:"type";s:5:"image";s:6:"hidden";i:0;s:4:"link";s:0:"";s:5:"title";s:0:"";s:11:"description";s:0:"";s:11:"link_target";s:5:"_self";s:7:"img_alt";s:0:"";s:9:"img_title";s:0:"";s:20:"enable_slide_effects";i:0;s:2:"fx";s:7:"default";s:5:"speed";s:0:"";s:7:"timeout";s:0:"";s:10:"tile_count";s:1:"7";s:10:"tile_delay";s:3:"100";s:13:"tile_vertical";s:4:"true";s:11:"video_thumb";s:0:"";s:9:"video_url";s:0:"";s:5:"video";s:0:"";s:6:"custom";s:0:"";s:11:"youtube_url";s:0:"";s:15:"youtube_related";s:5:"false";s:9:"vimeo_url";s:0:"";s:11:"testimonial";s:0:"";s:18:"testimonial_author";s:0:"";s:16:"testimonial_link";s:0:"";s:23:"testimonial_link_target";s:5:"_self";s:15:"testimonial_img";i:0;}}"
  }
  ["_cycloneslider_settings"]=>
  array(1) {
    [0]=>
    string(361) "a:15:{s:8:"template";s:10:"responsive";s:2:"fx";s:4:"fade";s:7:"timeout";i:5000;s:5:"speed";i:1000;s:5:"width";i:1600;s:6:"height";i:800;s:11:"hover_pause";s:5:"false";s:14:"show_prev_next";i:0;s:8:"show_nav";i:0;s:10:"tile_count";i:7;s:10:"tile_delay";i:100;s:13:"tile_vertical";s:4:"true";s:6:"random";i:0;s:6:"resize";i:0;s:16:"width_management";s:4:"full";}"
  }
}
Featured Properties
$1,295,000
56 Buck Haven LnLyons, CO 80540
4 Beds3 Baths3174 Sq.ft.
$665,000
219 Park StLyons, CO 80540
2 Beds1 Baths1303 Sq.ft.
$895,000
6487 County Road 43Glen Haven, CO 80532
3 Beds2 Baths1470 Sq.ft.
$1,095,000
104 Estes CtLyons, CO 80540
6 Beds3.5 Baths4093 Sq.ft.
$1,125,000
501 Emery StLongmont, CO 80501
3 Beds2 Baths3285 Sq.ft.
$965,000
505 Goranson CtLyons, CO 80540
5 Beds2.5 Baths2825 Sq.ft.
$1,015,000
107 Estes CtLyons, CO 80540
3 Beds2.5 Baths3090 Sq.ft.
$2,695,000
17503 Highway 7Lyons, CO 80540
3 Beds1.5 Baths61.16 Sq.ft.
Exclusive Listings
$1,395,000
3190 Folsom StBoulder, CO 80304
3 Beds
2 | 1 Baths
2,099 Sq.ft.
$2,975,000
656 Juniper AveBoulder, CO 80304
3 Beds
2 | 1 Baths
3,467 Sq.ft.
$2,800,000
3505 Saint Francis WayEstes Park, CO 80517
3 Beds
2 | 1 Baths
4,341 Sq.ft.
$1,575,000
2814 3rd StBoulder, CO 80304
3 Beds
1 | 1 Baths
1,972 Sq.ft.
$1,600,000
898 Pioneer RdLyons, CO 80540
3 Beds
1 | 1 Baths
2,833 Sq.ft.
$2,800,000
450 Lake DrLyons, CO 80540
4 Beds
2 | 2 Baths
4,500 Sq.ft.
$1,700,000
227 County Road 69Lyons, CO 80540
4 Beds
2 | 1 Baths
2,749 Sq.ft.
$2,175,000
3363 Riverside DrLyons, CO 80540
4 Beds
2 | 3 Baths
3,577 Sq.ft.
$1,585,000
56 Apple Ridge RdLyons, CO 80540
3 Beds
1 | 2 Baths
4,293 Sq.ft.
$2,150,000
227 County Road 69Lyons, CO 80540
4 Beds
2 | 1 Baths
2,749 Sq.ft.
Video
Lyons, Colorado. No better place.
Featured Areas
FeaturedAreas
Fall in love with Colorado's Lyons and Boulder. The adventures are endless for outdoor enthusiasts - from hiking to biking and river recreations. Find stellar food scene & breweries, and visit our vibrant downtown. Find your spot in this perfect place we call home.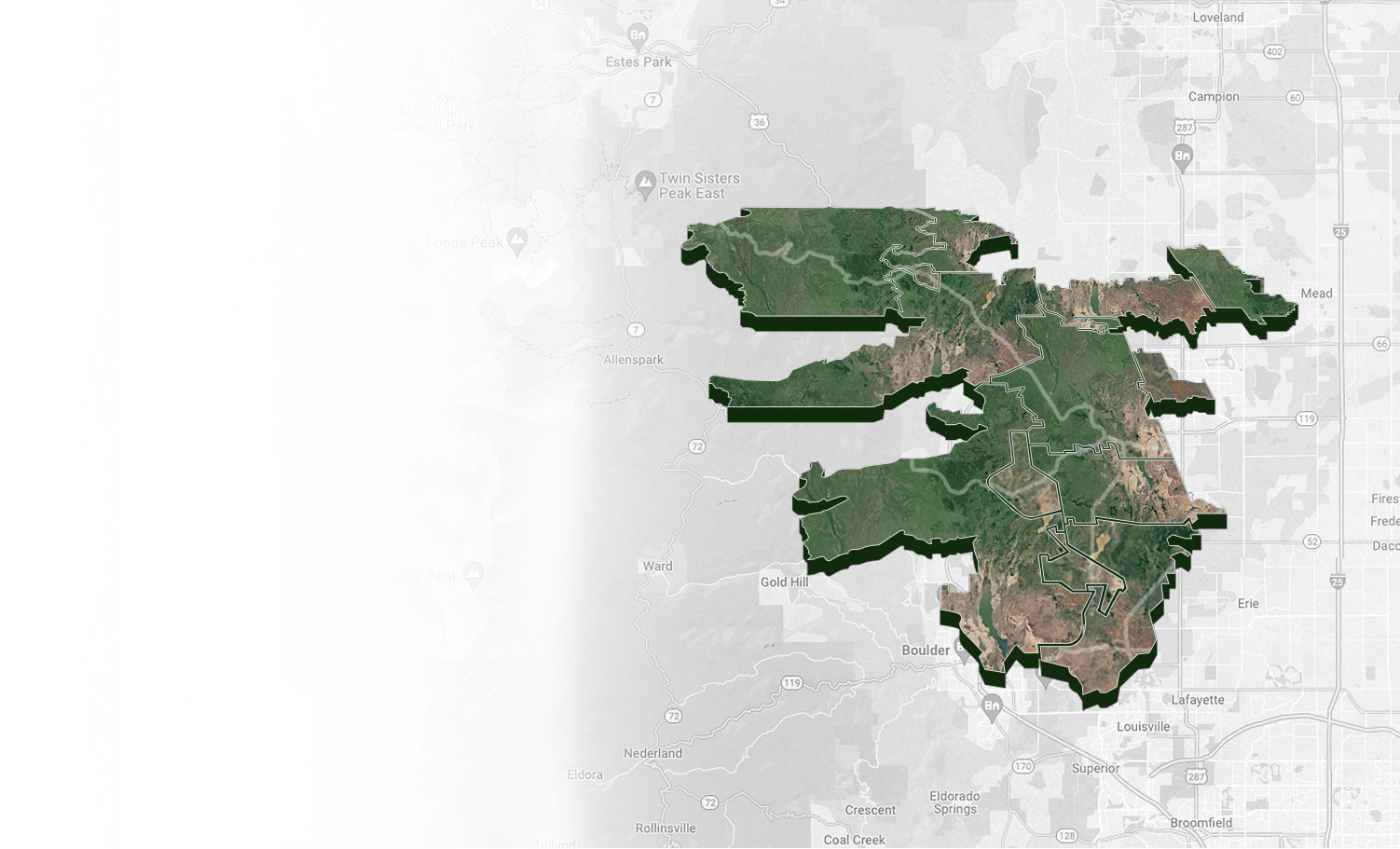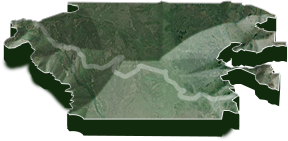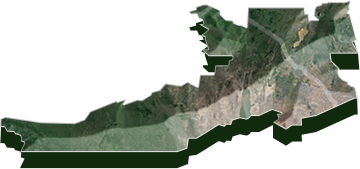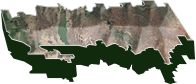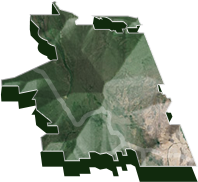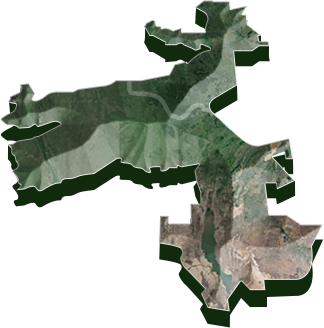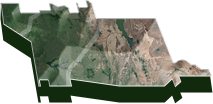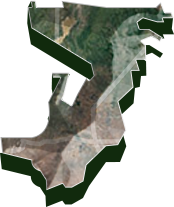 What Our Clients Say
Laura Levy and her "team" made selling my house a seamless coordinated event. In the last 15 years, I've bought and sold a number of times so have comparisons to my recent great experience. The outstanding and extensive interior and airborne photography gave local and long-distance potential buyers a clear picture of the property and ...
- C. Norris
I was referred to Laura after having a very negative experience with my first realtor. I can say I was blown away by the difference between what Laura brought to table versus my first realtor. Laura took the time to educate me on the market, provided a market analysis, and explained how despite being in ...
- M. Cuellar
Laura helped us buy our first home and I think I'll be spoiled from here on out. She's very responsive and clear and held our hands through the process - explaining things that I am sure she didn't have to and laughing at the stupid jokes I make when I'm nervous. I think she genuinely ...
- L.Click
Laura is fantastic on all fronts! If you want an awesome broker look no further. She is experienced, sharp, attentive to detail, friendly and highly protective of her clients. She knows the mountain market and mountain properties extremely well and helped us win a multiple-offer bidding war in our amazing home in Pinewood Springs. On ...
- R. Senor
Laura is a joy to work with. She is truly a matchmaker when it comes to finding the right buyer and the right home to purchase. We sold our wonderful home after 14 years and Laura helped us find the perfect home for our new situation.
- H.Shoffner
Laura Levy is hands down THE realtor in Boulder County. Her passion for real estate is evident in every interaction: text, email, Facebook messenger. She is calm and reassuring for your family during the entire process. I highly recommend her, you will not be disappointed: in fact you will gain a new level of respect ...
- J. Quinn
Words cannot even begin to express how we feel about Laura! She is amazing!! We met with her mid- February to discuss selling our home, it went on the market March 2nd and sold in less than a week! Laura has incredible marketing tools ( including a drone ) and she moved quickly to get ...
- L.Williams
Laura did a tremendous job of navigating us through a competitive Boulder market. We were grateful for her tenacity and vast tactical know-how. Highly recommend!
- P.Finnegan
It was a true pleasure to work with Laura to sell my home. She is an absolute pro and her marketing strategies go well above and beyond what most agents do. She created a video to tell the story of my home that went viral - over 16,000 views! My home was sold in less ...
- L. Van Damme
Laura Levy was incredibly insightful with the sale of our home. Every process from listing to buying again, she never missed a detail. Brochures, listings and photos were beautiful, professional and well-planned. She studies the market and is familiar with home buying trends. Laura toured many homes with our family and always kept our "must ...
- H.Huber