Laura Levy – An Elevated Approach to Real Estate
Laura Levy specializes in residential real estate. With nearly 30 years of real estate marketing and project management, she has a wealth of experience in marketing rural properties and land, entire subdivisions and income properties. Prior to joining Coldwell Banker, Colorado's #1 real estate company, Laura was a partner in a boutique real estate firm that specialized in marketing numerous subdivisions and condominium communities for builders and developers throughout the Boulder/Denver metro area. Her team successfully launched many large scale grand openings and created tremendous "buzz" and excitement before opening day. Laura's sales team knows how to manage numerous contracts and sometimes wrote as many as 60 contracts in one weekend and closed as many as 30 homes in one month. Being able to manage that kind of volume takes skill and being finely tuned to the details of each transaction.
Marketing Pioneer
Before moving to Colorado in 1994, Laura managed the marketing and operations of one of the largest luxury real estate offices in Northern California, Cornish & Carey Residential in Burlingame. There she was involved in many ground-breaking projects to enhance the real estate process in the heart of the Silicon Valley's most exclusive neighborhoods. Laura had a front-row seat to the infancy of the internet and how it impacted real estate marketing plans to reach prospective consumers across the globe.
Laura is always seeking ways to enhance the marketing of her listings, visually and through marketing channels. She is passionate about real estate photography, styling and the staging of her listings and strives to make them stand out from the crowd online.
An Elevated Approach to Digital Marketing & Social Media
Laura has also provided web and social media consulting and training for large corporations. As an early adopter of social media platforms, she quickly recognized the power of this new media for marketing. Her social media channels are followed by tens of thousands online. In the last 5 years, Laura produced very unique real estate videos which have received thousands of views and have been featured in national real estate industry publications.
Passionate Community Advocate
Laura is a 20-year resident of Pinewood Springs west of Lyons and is very active community advocate in the Lyons region. She was also one of the primary non-profit recovery managers for the 2013 Colorado Floods continues to actively volunteer by leading preparedness and resilience initiatives for the community.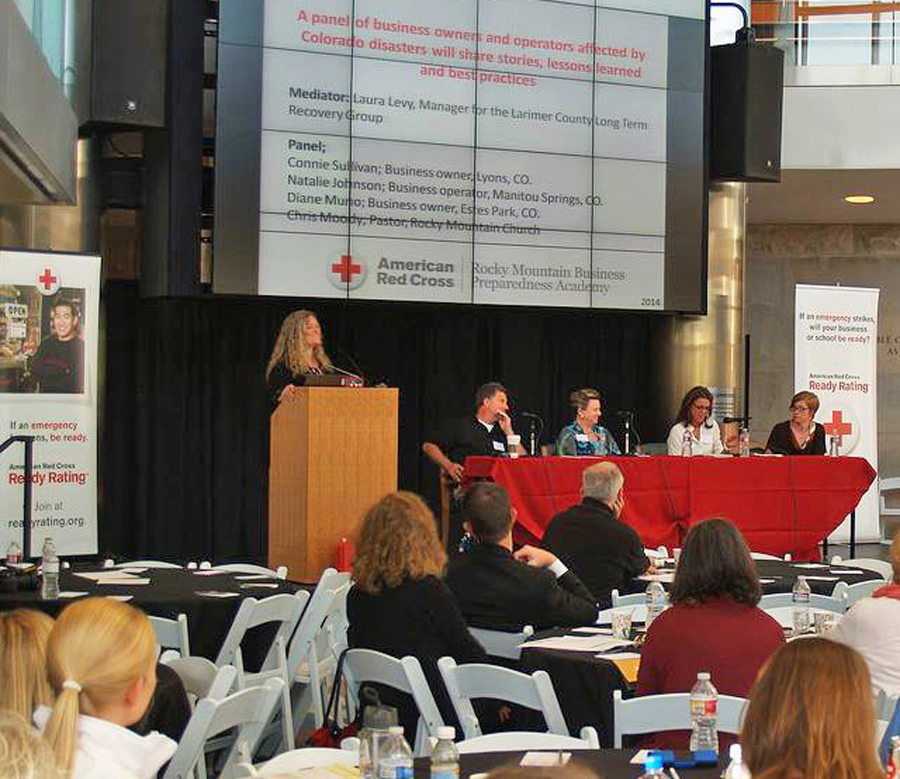 Laura is a former chair of the Lyons Community Foundation, Pinewood Springs Community Foundation and served as Chair for the Larimer VOAD (Voluntary Agencies Active in Disaster) and was on the board of the Lyons Area Chamber of Commerce and Economic Vitality Commission. In 2015, she was honored to receive the 2015 Volunteer of the Year Governor's Service Award from the State of Colorado.
Laura is originally from Northern California and grew up around the real estate industry. Her mother was one of the most successful Realtors on the Mendocino Coast, specializing in ocean front and ocean view homes and estates.
Today, Laura loves to spend time with her friends and family enjoying her foothills home and passionately volunteers for community pursuits. Her husband Bill works at Ball Aerospace in Boulder and son Wyatt attends school in Lyons.
As an agent who's an expert in this local area, Laura brings a wealth of knowledge and expertise about buying and selling real estate here. It's not the same everywhere, so you need someone you can trust for up-to-date information, Laura would be honored to assist you with your real estate needs.
Call Laura today at 303.931.8080