Your home may be your most important investment. It's where you live. It's where you create your memories. Don't settle for ordinary marketing tactics. It takes extraordinary marketing to achieve extraordinary results. After more than 20 years in the industry, Laura has mastered real estate marketing and can provide the best merchandising and positioning across multiple channels. . .  online and in print.
Your home will be shown on up to 900+ websites, including the most-visited real estate websites in the world, putting it in front of prospective buyers all over the globe. Coldwell Banker's purchasing power has enabled unmatched syndication to as many as 900+ partner websites.
In addition to harnessing the horsepower of Coldwell Banker's exclusive marketing systems, sellers will benefit from the tremendous experience Laura has implementing internet and social media marketing. Laura has tens of thousands of followers across social media sites like Facebook, Twitter, and Pinterest. The audience is already engaged and interacts on these Laura's social media sites every day. Laura understands that good social media marketing means more than just "advertising." It's about building relationships with prospects online and becoming their trusted Colorado real estate resource. No other Realtor in Boulder or Larimer County has this kind of specialization or online presence.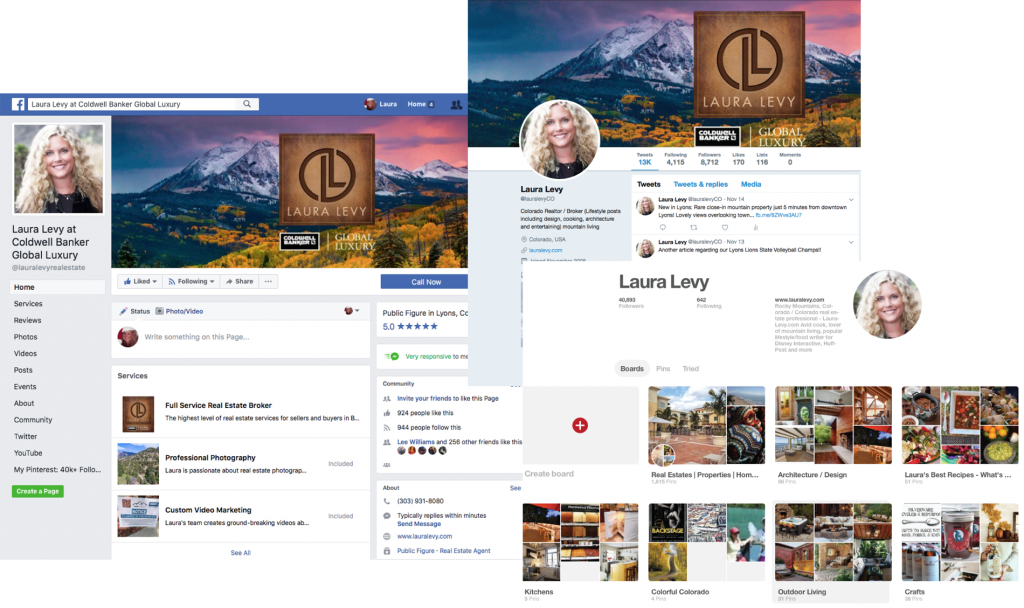 Great marketing begins with great photography and video. Capturing the best aerials, exteriors, regional highlights and interiors can't be done with an iPhone. Laura utilizes several local professional photographers who are experts at ensuring your property imagery gets noticed.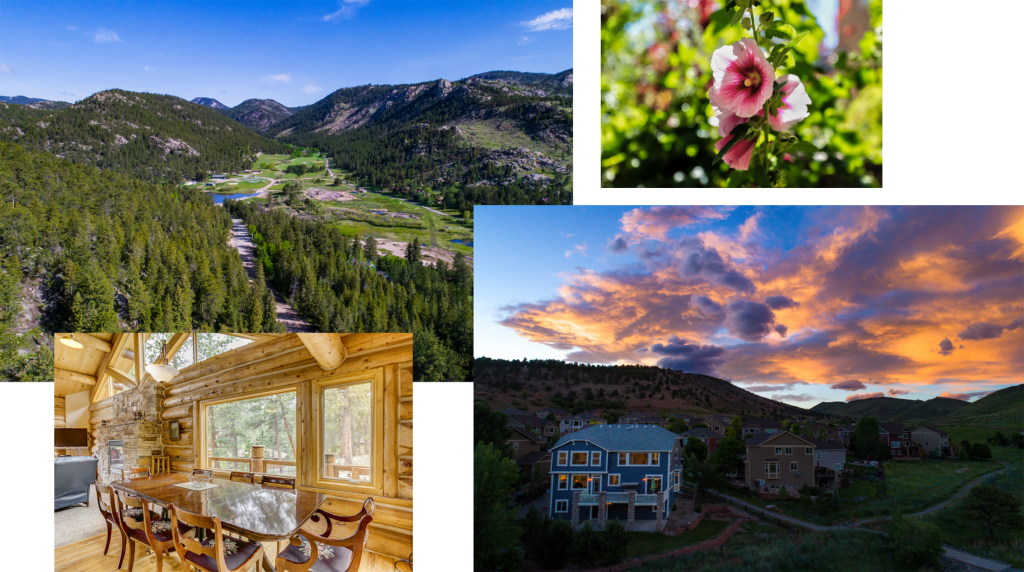 Her approach goes from macro to micro…. imagery from the highest aerial drone down to the most artistic details of a perennial garden. In today's internet driven real estate world, your home will need to be photographed in a way that will get buyers to stop and take notice. Laura takes this philosophy one step further with custom videos and interactive 3D interactive tours. A prospective buyer may be a 1,000 miles away but they will feel like they have seen the best of your home through these exceptional visual tools.
Your home will be marketed through traditional approaches too. Elegant signage, open houses events and beautifully produced brochures will make your home memorable to everyone who views it.