Main Content
array(5) {
  ["_edit_last"]=> array(1) {
    [0]=>
    string(1) "1"
  }
  ["_edit_lock"]=>
  array(1) {
    [0]=>
    string(12) "1694678403:1"
  }
  ["_wp_old_date"]=>
  array(1) {
    [0]=>
    string(10) "2016-11-10"
  }
  ["_cycloneslider_metas"]=>
  array(1) {
    [0]=>
    string(7351) "a:10:{i:0;a:28:{s:2:"id";i:66;s:4:"type";s:5:"image";s:6:"hidden";i:0;s:4:"link";s:0:"";s:5:"title";s:0:"";s:11:"description";s:0:"";s:11:"link_target";s:5:"_self";s:7:"img_alt";s:0:"";s:9:"img_title";s:0:"";s:20:"enable_slide_effects";i:0;s:2:"fx";s:7:"default";s:5:"speed";s:0:"";s:7:"timeout";s:0:"";s:10:"tile_count";s:1:"7";s:10:"tile_delay";s:3:"100";s:13:"tile_vertical";s:4:"true";s:11:"video_thumb";s:0:"";s:9:"video_url";s:0:"";s:5:"video";s:0:"";s:6:"custom";s:0:"";s:11:"youtube_url";s:0:"";s:15:"youtube_related";s:4:"true";s:9:"vimeo_url";s:0:"";s:11:"testimonial";s:0:"";s:18:"testimonial_author";s:0:"";s:16:"testimonial_link";s:0:"";s:23:"testimonial_link_target";s:5:"_self";s:15:"testimonial_img";i:0;}i:1;a:28:{s:2:"id";i:1165;s:4:"type";s:5:"image";s:6:"hidden";i:0;s:4:"link";s:0:"";s:5:"title";s:27:"Sold Listing: Eagle Canyon ";s:11:"description";s:0:"";s:11:"link_target";s:5:"_self";s:7:"img_alt";s:0:"";s:9:"img_title";s:0:"";s:20:"enable_slide_effects";i:0;s:2:"fx";s:7:"default";s:5:"speed";s:0:"";s:7:"timeout";s:0:"";s:10:"tile_count";s:1:"7";s:10:"tile_delay";s:3:"100";s:13:"tile_vertical";s:4:"true";s:11:"video_thumb";s:0:"";s:9:"video_url";s:0:"";s:5:"video";s:0:"";s:6:"custom";s:0:"";s:11:"youtube_url";s:0:"";s:15:"youtube_related";s:5:"false";s:9:"vimeo_url";s:0:"";s:11:"testimonial";s:0:"";s:18:"testimonial_author";s:0:"";s:16:"testimonial_link";s:0:"";s:23:"testimonial_link_target";s:5:"_self";s:15:"testimonial_img";i:0;}i:2;a:28:{s:2:"id";i:69;s:4:"type";s:5:"image";s:6:"hidden";i:0;s:4:"link";s:0:"";s:5:"title";s:0:"";s:11:"description";s:0:"";s:11:"link_target";s:5:"_self";s:7:"img_alt";s:0:"";s:9:"img_title";s:0:"";s:20:"enable_slide_effects";i:0;s:2:"fx";s:7:"default";s:5:"speed";s:0:"";s:7:"timeout";s:0:"";s:10:"tile_count";s:1:"7";s:10:"tile_delay";s:3:"100";s:13:"tile_vertical";s:4:"true";s:11:"video_thumb";s:0:"";s:9:"video_url";s:0:"";s:5:"video";s:0:"";s:6:"custom";s:0:"";s:11:"youtube_url";s:0:"";s:15:"youtube_related";s:4:"true";s:9:"vimeo_url";s:0:"";s:11:"testimonial";s:0:"";s:18:"testimonial_author";s:0:"";s:16:"testimonial_link";s:0:"";s:23:"testimonial_link_target";s:5:"_self";s:15:"testimonial_img";i:0;}i:3;a:28:{s:2:"id";i:1220;s:4:"type";s:5:"image";s:6:"hidden";i:0;s:4:"link";s:0:"";s:5:"title";s:26:"Sold Listing: Apple Valley";s:11:"description";s:0:"";s:11:"link_target";s:5:"_self";s:7:"img_alt";s:0:"";s:9:"img_title";s:0:"";s:20:"enable_slide_effects";i:0;s:2:"fx";s:7:"default";s:5:"speed";s:0:"";s:7:"timeout";s:0:"";s:10:"tile_count";s:1:"7";s:10:"tile_delay";s:3:"100";s:13:"tile_vertical";s:4:"true";s:11:"video_thumb";s:0:"";s:9:"video_url";s:0:"";s:5:"video";s:0:"";s:6:"custom";s:0:"";s:11:"youtube_url";s:0:"";s:15:"youtube_related";s:5:"false";s:9:"vimeo_url";s:0:"";s:11:"testimonial";s:0:"";s:18:"testimonial_author";s:0:"";s:16:"testimonial_link";s:0:"";s:23:"testimonial_link_target";s:5:"_self";s:15:"testimonial_img";i:0;}i:4;a:28:{s:2:"id";i:670;s:4:"type";s:5:"image";s:6:"hidden";i:0;s:4:"link";s:0:"";s:5:"title";s:0:"";s:11:"description";s:0:"";s:11:"link_target";s:5:"_self";s:7:"img_alt";s:0:"";s:9:"img_title";s:0:"";s:20:"enable_slide_effects";i:0;s:2:"fx";s:7:"default";s:5:"speed";s:0:"";s:7:"timeout";s:0:"";s:10:"tile_count";s:1:"7";s:10:"tile_delay";s:3:"100";s:13:"tile_vertical";s:4:"true";s:11:"video_thumb";s:0:"";s:9:"video_url";s:0:"";s:5:"video";s:0:"";s:6:"custom";s:0:"";s:11:"youtube_url";s:0:"";s:15:"youtube_related";s:4:"true";s:9:"vimeo_url";s:0:"";s:11:"testimonial";s:0:"";s:18:"testimonial_author";s:0:"";s:16:"testimonial_link";s:0:"";s:23:"testimonial_link_target";s:5:"_self";s:15:"testimonial_img";i:0;}i:5;a:28:{s:2:"id";i:1166;s:4:"type";s:5:"image";s:6:"hidden";i:0;s:4:"link";s:0:"";s:5:"title";s:30:"Sold Listing: Pinewood Springs";s:11:"description";s:0:"";s:11:"link_target";s:5:"_self";s:7:"img_alt";s:0:"";s:9:"img_title";s:0:"";s:20:"enable_slide_effects";i:0;s:2:"fx";s:7:"default";s:5:"speed";s:0:"";s:7:"timeout";s:0:"";s:10:"tile_count";s:1:"7";s:10:"tile_delay";s:3:"100";s:13:"tile_vertical";s:4:"true";s:11:"video_thumb";s:0:"";s:9:"video_url";s:0:"";s:5:"video";s:0:"";s:6:"custom";s:0:"";s:11:"youtube_url";s:0:"";s:15:"youtube_related";s:4:"true";s:9:"vimeo_url";s:0:"";s:11:"testimonial";s:0:"";s:18:"testimonial_author";s:0:"";s:16:"testimonial_link";s:0:"";s:23:"testimonial_link_target";s:5:"_self";s:15:"testimonial_img";i:0;}i:6;a:28:{s:2:"id";i:1167;s:4:"type";s:5:"image";s:6:"hidden";i:0;s:4:"link";s:0:"";s:5:"title";s:28:"Sold Listing: Downtown Lyons";s:11:"description";s:0:"";s:11:"link_target";s:5:"_self";s:7:"img_alt";s:0:"";s:9:"img_title";s:0:"";s:20:"enable_slide_effects";i:0;s:2:"fx";s:7:"default";s:5:"speed";s:0:"";s:7:"timeout";s:0:"";s:10:"tile_count";s:1:"7";s:10:"tile_delay";s:3:"100";s:13:"tile_vertical";s:4:"true";s:11:"video_thumb";s:0:"";s:9:"video_url";s:0:"";s:5:"video";s:0:"";s:6:"custom";s:0:"";s:11:"youtube_url";s:0:"";s:15:"youtube_related";s:4:"true";s:9:"vimeo_url";s:0:"";s:11:"testimonial";s:0:"";s:18:"testimonial_author";s:0:"";s:16:"testimonial_link";s:0:"";s:23:"testimonial_link_target";s:5:"_self";s:15:"testimonial_img";i:0;}i:7;a:28:{s:2:"id";i:1169;s:4:"type";s:5:"image";s:6:"hidden";i:0;s:4:"link";s:0:"";s:5:"title";s:0:"";s:11:"description";s:0:"";s:11:"link_target";s:5:"_self";s:7:"img_alt";s:0:"";s:9:"img_title";s:0:"";s:20:"enable_slide_effects";i:0;s:2:"fx";s:7:"default";s:5:"speed";s:0:"";s:7:"timeout";s:0:"";s:10:"tile_count";s:1:"7";s:10:"tile_delay";s:3:"100";s:13:"tile_vertical";s:4:"true";s:11:"video_thumb";s:0:"";s:9:"video_url";s:0:"";s:5:"video";s:0:"";s:6:"custom";s:0:"";s:11:"youtube_url";s:0:"";s:15:"youtube_related";s:5:"false";s:9:"vimeo_url";s:0:"";s:11:"testimonial";s:0:"";s:18:"testimonial_author";s:0:"";s:16:"testimonial_link";s:0:"";s:23:"testimonial_link_target";s:5:"_self";s:15:"testimonial_img";i:0;}i:8;a:28:{s:2:"id";i:847;s:4:"type";s:5:"image";s:6:"hidden";i:0;s:4:"link";s:0:"";s:5:"title";s:29:"Sold Listing: Big Elk Meadows";s:11:"description";s:0:"";s:11:"link_target";s:5:"_self";s:7:"img_alt";s:0:"";s:9:"img_title";s:0:"";s:20:"enable_slide_effects";i:0;s:2:"fx";s:7:"default";s:5:"speed";s:0:"";s:7:"timeout";s:0:"";s:10:"tile_count";s:1:"7";s:10:"tile_delay";s:3:"100";s:13:"tile_vertical";s:4:"true";s:11:"video_thumb";s:0:"";s:9:"video_url";s:0:"";s:5:"video";s:0:"";s:6:"custom";s:0:"";s:11:"youtube_url";s:0:"";s:15:"youtube_related";s:4:"true";s:9:"vimeo_url";s:0:"";s:11:"testimonial";s:0:"";s:18:"testimonial_author";s:0:"";s:16:"testimonial_link";s:0:"";s:23:"testimonial_link_target";s:5:"_self";s:15:"testimonial_img";i:0;}i:9;a:28:{s:2:"id";i:1172;s:4:"type";s:5:"image";s:6:"hidden";i:0;s:4:"link";s:0:"";s:5:"title";s:31:"Sold Listing: Lyons Valley Park";s:11:"description";s:0:"";s:11:"link_target";s:5:"_self";s:7:"img_alt";s:0:"";s:9:"img_title";s:0:"";s:20:"enable_slide_effects";i:0;s:2:"fx";s:7:"default";s:5:"speed";s:0:"";s:7:"timeout";s:0:"";s:10:"tile_count";s:1:"7";s:10:"tile_delay";s:3:"100";s:13:"tile_vertical";s:4:"true";s:11:"video_thumb";s:0:"";s:9:"video_url";s:0:"";s:5:"video";s:0:"";s:6:"custom";s:0:"";s:11:"youtube_url";s:0:"";s:15:"youtube_related";s:4:"true";s:9:"vimeo_url";s:0:"";s:11:"testimonial";s:0:"";s:18:"testimonial_author";s:0:"";s:16:"testimonial_link";s:0:"";s:23:"testimonial_link_target";s:5:"_self";s:15:"testimonial_img";i:0;}}"
  }
  ["_cycloneslider_settings"]=>
  array(1) {
    [0]=>
    string(368) "a:15:{s:8:"template";s:10:"responsive";s:2:"fx";s:4:"fade";s:7:"timeout";i:6000;s:5:"speed";i:1000;s:5:"width";i:1600;s:6:"height";i:800;s:11:"hover_pause";s:5:"false";s:14:"show_prev_next";i:0;s:8:"show_nav";i:0;s:10:"tile_count";i:7;s:10:"tile_delay";i:100;s:13:"tile_vertical";s:4:"true";s:6:"random";i:0;s:6:"resize";i:1;s:16:"width_management";s:10:"responsive";}"
  }
}
array(4) {
  ["_edit_lock"]=> array(1) {
    [0]=>
    string(12) "1694678415:1"
  }
  ["_edit_last"]=>
  array(1) {
    [0]=>
    string(1) "1"
  }
  ["_cycloneslider_metas"]=>
  array(1) {
    [0]=>
    string(4314) "a:6:{i:0;a:28:{s:2:"id";i:1288;s:4:"type";s:5:"image";s:6:"hidden";i:0;s:4:"link";s:0:"";s:5:"title";s:0:"";s:11:"description";s:0:"";s:11:"link_target";s:5:"_self";s:7:"img_alt";s:0:"";s:9:"img_title";s:0:"";s:20:"enable_slide_effects";i:0;s:2:"fx";s:7:"default";s:5:"speed";s:0:"";s:7:"timeout";s:0:"";s:10:"tile_count";s:1:"7";s:10:"tile_delay";s:3:"100";s:13:"tile_vertical";s:4:"true";s:11:"video_thumb";s:0:"";s:9:"video_url";s:0:"";s:5:"video";s:0:"";s:6:"custom";s:0:"";s:11:"youtube_url";s:0:"";s:15:"youtube_related";s:5:"false";s:9:"vimeo_url";s:0:"";s:11:"testimonial";s:0:"";s:18:"testimonial_author";s:0:"";s:16:"testimonial_link";s:0:"";s:23:"testimonial_link_target";s:5:"_self";s:15:"testimonial_img";i:0;}i:1;a:28:{s:2:"id";i:1289;s:4:"type";s:5:"image";s:6:"hidden";i:0;s:4:"link";s:0:"";s:5:"title";s:0:"";s:11:"description";s:0:"";s:11:"link_target";s:5:"_self";s:7:"img_alt";s:0:"";s:9:"img_title";s:0:"";s:20:"enable_slide_effects";i:0;s:2:"fx";s:7:"default";s:5:"speed";s:0:"";s:7:"timeout";s:0:"";s:10:"tile_count";s:1:"7";s:10:"tile_delay";s:3:"100";s:13:"tile_vertical";s:4:"true";s:11:"video_thumb";s:0:"";s:9:"video_url";s:0:"";s:5:"video";s:0:"";s:6:"custom";s:0:"";s:11:"youtube_url";s:0:"";s:15:"youtube_related";s:5:"false";s:9:"vimeo_url";s:0:"";s:11:"testimonial";s:0:"";s:18:"testimonial_author";s:0:"";s:16:"testimonial_link";s:0:"";s:23:"testimonial_link_target";s:5:"_self";s:15:"testimonial_img";i:0;}i:2;a:28:{s:2:"id";i:1290;s:4:"type";s:5:"image";s:6:"hidden";i:0;s:4:"link";s:0:"";s:5:"title";s:0:"";s:11:"description";s:0:"";s:11:"link_target";s:5:"_self";s:7:"img_alt";s:0:"";s:9:"img_title";s:0:"";s:20:"enable_slide_effects";i:0;s:2:"fx";s:7:"default";s:5:"speed";s:0:"";s:7:"timeout";s:0:"";s:10:"tile_count";s:1:"7";s:10:"tile_delay";s:3:"100";s:13:"tile_vertical";s:4:"true";s:11:"video_thumb";s:0:"";s:9:"video_url";s:0:"";s:5:"video";s:0:"";s:6:"custom";s:0:"";s:11:"youtube_url";s:0:"";s:15:"youtube_related";s:5:"false";s:9:"vimeo_url";s:0:"";s:11:"testimonial";s:0:"";s:18:"testimonial_author";s:0:"";s:16:"testimonial_link";s:0:"";s:23:"testimonial_link_target";s:5:"_self";s:15:"testimonial_img";i:0;}i:3;a:28:{s:2:"id";i:1291;s:4:"type";s:5:"image";s:6:"hidden";i:0;s:4:"link";s:0:"";s:5:"title";s:0:"";s:11:"description";s:0:"";s:11:"link_target";s:5:"_self";s:7:"img_alt";s:0:"";s:9:"img_title";s:0:"";s:20:"enable_slide_effects";i:0;s:2:"fx";s:7:"default";s:5:"speed";s:0:"";s:7:"timeout";s:0:"";s:10:"tile_count";s:1:"7";s:10:"tile_delay";s:3:"100";s:13:"tile_vertical";s:4:"true";s:11:"video_thumb";s:0:"";s:9:"video_url";s:0:"";s:5:"video";s:0:"";s:6:"custom";s:0:"";s:11:"youtube_url";s:0:"";s:15:"youtube_related";s:5:"false";s:9:"vimeo_url";s:0:"";s:11:"testimonial";s:0:"";s:18:"testimonial_author";s:0:"";s:16:"testimonial_link";s:0:"";s:23:"testimonial_link_target";s:5:"_self";s:15:"testimonial_img";i:0;}i:4;a:28:{s:2:"id";i:1292;s:4:"type";s:5:"image";s:6:"hidden";i:0;s:4:"link";s:0:"";s:5:"title";s:0:"";s:11:"description";s:0:"";s:11:"link_target";s:5:"_self";s:7:"img_alt";s:0:"";s:9:"img_title";s:0:"";s:20:"enable_slide_effects";i:0;s:2:"fx";s:7:"default";s:5:"speed";s:0:"";s:7:"timeout";s:0:"";s:10:"tile_count";s:1:"7";s:10:"tile_delay";s:3:"100";s:13:"tile_vertical";s:4:"true";s:11:"video_thumb";s:0:"";s:9:"video_url";s:0:"";s:5:"video";s:0:"";s:6:"custom";s:0:"";s:11:"youtube_url";s:0:"";s:15:"youtube_related";s:5:"false";s:9:"vimeo_url";s:0:"";s:11:"testimonial";s:0:"";s:18:"testimonial_author";s:0:"";s:16:"testimonial_link";s:0:"";s:23:"testimonial_link_target";s:5:"_self";s:15:"testimonial_img";i:0;}i:5;a:28:{s:2:"id";i:1293;s:4:"type";s:5:"image";s:6:"hidden";i:0;s:4:"link";s:0:"";s:5:"title";s:0:"";s:11:"description";s:0:"";s:11:"link_target";s:5:"_self";s:7:"img_alt";s:0:"";s:9:"img_title";s:0:"";s:20:"enable_slide_effects";i:0;s:2:"fx";s:7:"default";s:5:"speed";s:0:"";s:7:"timeout";s:0:"";s:10:"tile_count";s:1:"7";s:10:"tile_delay";s:3:"100";s:13:"tile_vertical";s:4:"true";s:11:"video_thumb";s:0:"";s:9:"video_url";s:0:"";s:5:"video";s:0:"";s:6:"custom";s:0:"";s:11:"youtube_url";s:0:"";s:15:"youtube_related";s:5:"false";s:9:"vimeo_url";s:0:"";s:11:"testimonial";s:0:"";s:18:"testimonial_author";s:0:"";s:16:"testimonial_link";s:0:"";s:23:"testimonial_link_target";s:5:"_self";s:15:"testimonial_img";i:0;}}"
  }
  ["_cycloneslider_settings"]=>
  array(1) {
    [0]=>
    string(361) "a:15:{s:8:"template";s:10:"responsive";s:2:"fx";s:4:"fade";s:7:"timeout";i:5000;s:5:"speed";i:1000;s:5:"width";i:1600;s:6:"height";i:800;s:11:"hover_pause";s:5:"false";s:14:"show_prev_next";i:0;s:8:"show_nav";i:0;s:10:"tile_count";i:7;s:10:"tile_delay";i:100;s:13:"tile_vertical";s:4:"true";s:6:"random";i:0;s:6:"resize";i:0;s:16:"width_management";s:4:"full";}"
  }
}
Featured Properties
$2,395,000
847 Colard LnLyons, CO 80540
3 Beds0.5 Baths3216 Sq.ft.
$1,895,000
1200 Ponderosa Hill RdLyons, CO 80540
5 Beds1.5 Baths3443 Sq.ft.
$1,125,000
501 Emery StLongmont, CO 80501
3 Beds2 Baths3285 Sq.ft.
$2,695,000
17503 Highway 7Lyons, CO 80540
3 Beds1.5 Baths61.16 Sq.ft.
Exclusive Listings
$2,800,000
3505 Saint Francis WayEstes Park, CO 80517
3 Beds
2 | 1 Baths
4,341 Sq.ft.
$2,975,000
656 Juniper AveBoulder, CO 80304
3 Beds
2 | 1 Baths
3,467 Sq.ft.
$1,600,000
898 Pioneer RdLyons, CO 80540
3 Beds
1 | 1 Baths
2,833 Sq.ft.
$2,800,000
450 Lake DrLyons, CO 80540
4 Beds
2 | 2 Baths
4,500 Sq.ft.
$1,625,000
10 Eagle Nest LnLyons, CO 80540
4 Beds
2 | 2 Baths
5,315 Sq.ft.
$1,575,000
2814 3rd StBoulder, CO 80304
3 Beds
1 | 1 Baths
1,972 Sq.ft.
$1,585,000
56 Apple Ridge RdLyons, CO 80540
3 Beds
1 | 2 Baths
4,293 Sq.ft.
$2,175,000
3363 Riverside DrLyons, CO 80540
4 Beds
2 | 3 Baths
3,577 Sq.ft.
$1,395,000
3190 Folsom StBoulder, CO 80304
3 Beds
2 | 1 Baths
2,099 Sq.ft.
$2,150,000
227 County Road 69Lyons, CO 80540
4 Beds
2 | 1 Baths
2,749 Sq.ft.
Video
Lyons, Colorado. No better place.
Featured Areas
FeaturedAreas
Fall in love with Colorado's Lyons and Boulder. The adventures are endless for outdoor enthusiasts - from hiking to biking and river recreations. Find stellar food scene & breweries, and visit our vibrant downtown. Find your spot in this perfect place we call home.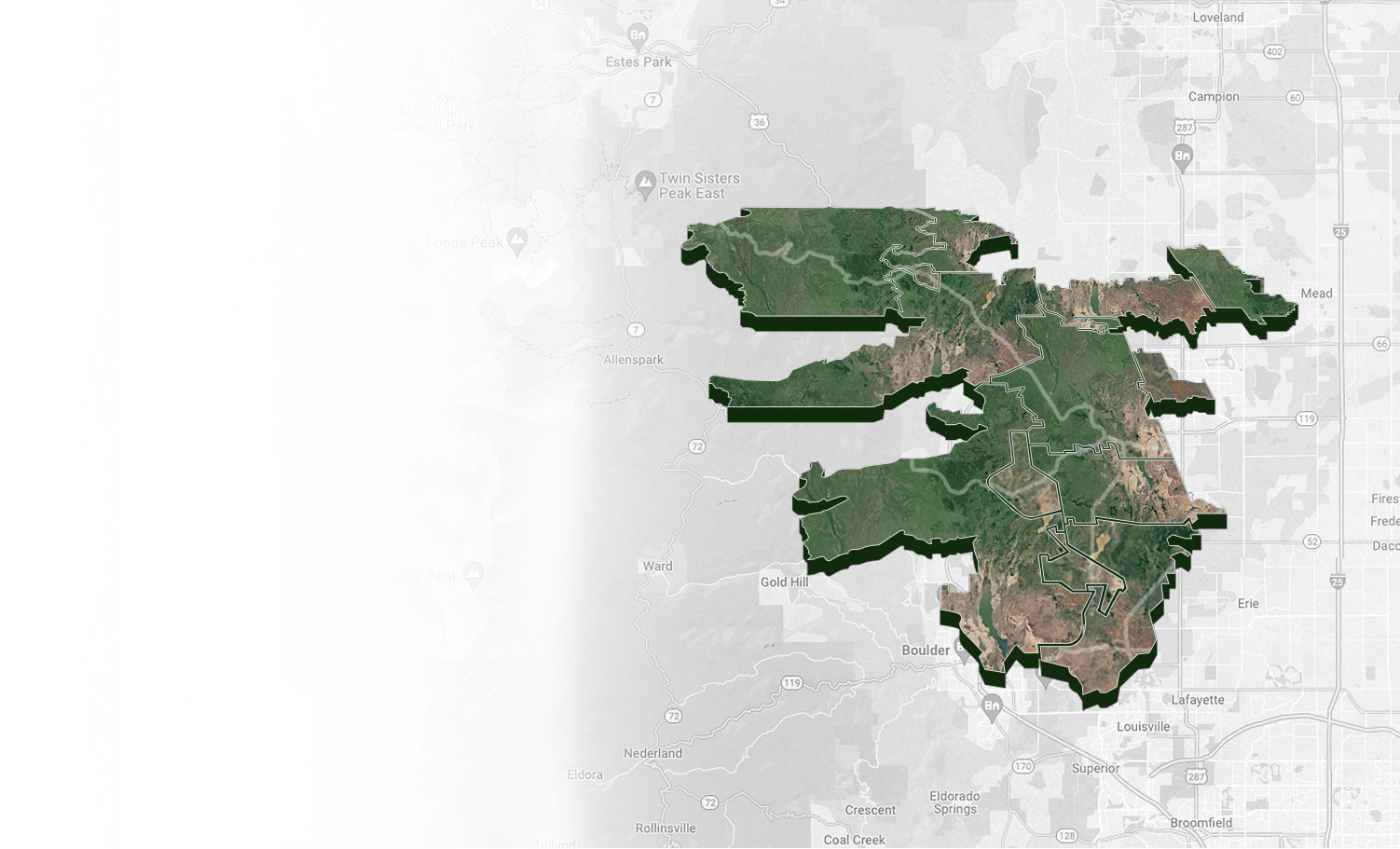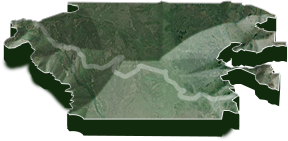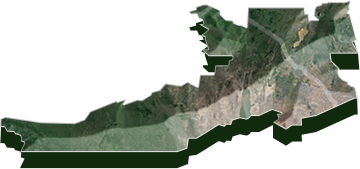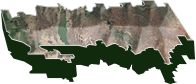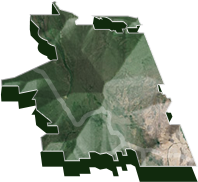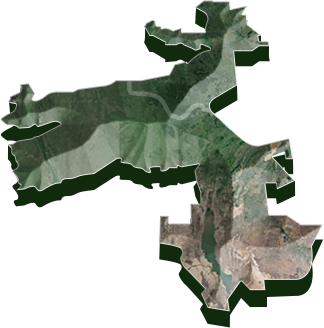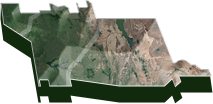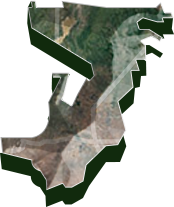 What Our Clients Say
Laura Levy is a genius at her job and a whiz at marketing. She sees to whom your house will appeal and how to capitalize upon that. Laura is backed by an excellent team who are always ready to answer your questions and keep you informed of all that is going on with your property. ...
- J. Peila
Laura and her team were top notch in our books. They not only showed up for a challenging NEW build with no comps but they took on our property as if it were their own. They did their "homework" and allowed us to rise to the occasion with them. We HIGHLY recommend Laura Levy and ...
- J. Fink
Impressive and Exceptional on all accounts, Laura Levy and her team have upscaled the 'selling your home' experience. They handle everything from scheduling window cleaning, house cleaners and stagers. They give you a time table of when things are going to happen: listed, showings, accepting bids, etc. Everything is covered in details. Laura is constantly ...
- B. Muldoon
Laura and her team were awesome. She sold our house in 5 days at full price. When an offer came in low she responded and ended up getting us full price. She listened to our needs and told us great Lyons stories. In fact our very first time meeting her, not only was she confident ...
- R. Monaghan
We had a great experience with Laura and her team in the sale of our home. We appreciated Laura's depth of experience, professionalism, customer relations, and marketing skills. She is personable and responsive- a real pleasure to work with.
- C. Martyny
I have known Laura Levy for over ten years. I have watched her activities as a broker, and as a valuable member of the community, flourish. I knew that as I was thinking about selling that I wanted her expertise to guide us through a challenging market. Not only were we able to garner top ...
- M. Richardson
I have never worked with a better broker. I wouldn't use anyone else. I have used Laura Levy and her group in three transactions - selling my home in Pinewood Springs, buying my current home in Lyons, and most recently selling my mother's gorgeous home in old Boulder. I got top price in each sale ...
- C. Lause
Laura and her team were professional, thoughtful, patient, knowledgeable and acted as a well oiled machine that worked with us to sell our off-grid cabin for an accurate price for the market. There were some unique challenges selling our cabin that Laura understood and knew how to handle. She supported us from start to finish, ...
- A. Dugan
Laura Levy and her team are the BEST! She is thorough, professional and great to work with. She was was quick to respond and kept us apprised about all aspects of selling our home. Laura listed our place and we received over asking w/ multiple offers! She is an excellent negotiator with a very personalized ...
- N. Galyon
We worked with Laura Levy and her incredible team to sell our house and buy a new house, which felt like no small feat in a rapidly changing housing market. With their guidance and expertise, they truly helped us navigate through both buying and selling with confidence and heart. We felt heard in our opinions ...
- M. LaBonte